Saint Georges Country Store
Restaurant,Cajun Food,Deli,Spirits
Music Schedule and Special Events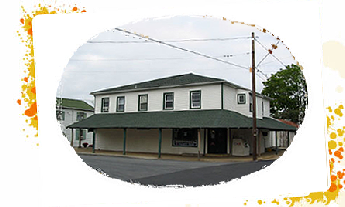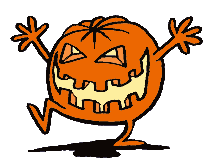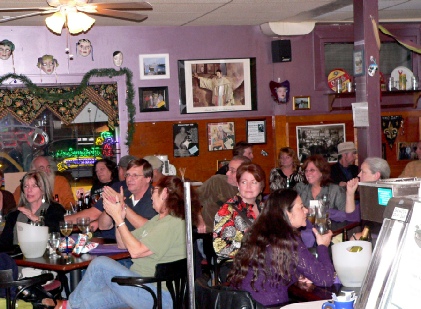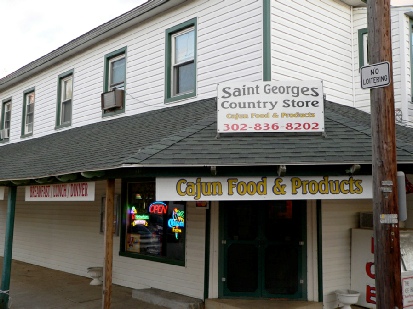 ~ ENTERTAINMENT SCHEDULE ~
The Lineup For The
2019 SAINT GEORGES BLUES FESTIVAL JUNE 8th & 9th
FORT DUPONT STATE PARK
www.bluehorizonpromotions.com
COMING TO THE COUNTRY STORE ON
We Added Another Day FEBRUARY 19th
FEBRUARY 20TH - SOLD OUT
JOHN NEMETh
One of the best vocalist working today, John Németh has received a multitude of nominations for Blues Blast and Blues Music Awards, with four consecutive BMA nominations for the B.B King Entertainer Of The Year Award.
a disc that provides plenty of highlights while proving that John Németh continues to be one of the top-tier performers for soul & blues music. You certainly can't go wrong with this one!"
Blues Blast – Mark Thompson, 05/5/2017
"With his James Brown sense of soul and harmonica in hand, John Németh has grooved his way to the top of the Blues charts. Németh, who calls his upcoming, ninth release, Feelin' Freaky, "a huge milestone in [his] career. he adds, "is an all-original album from the deepest reaches of my bag.""
Elmore Magazine
UPCOMING SHOWS FOR 2019
Get your tickets NOW for these shows!
Only 45 Seats Available For Any Of These Shows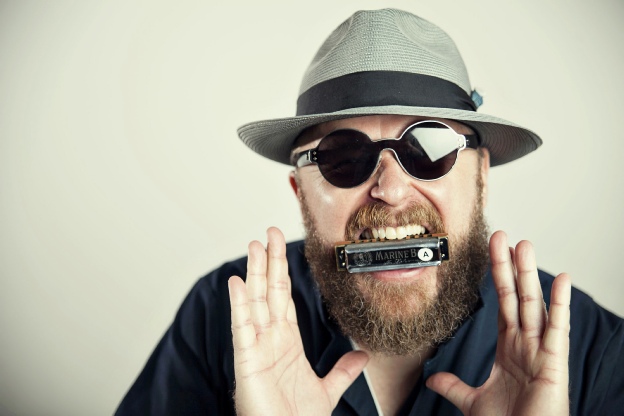 Call the Saint Georges Country Store Now to Reserve Your Seats! 302-836-8202
KICKING OFF OUR BIG SHOWS FOR THE MONTH OF MARCH
MARCH 12TH
This show will support Nick's Upcoming CD that will be released on March 1st !
CRAZY ALL BY MYSELF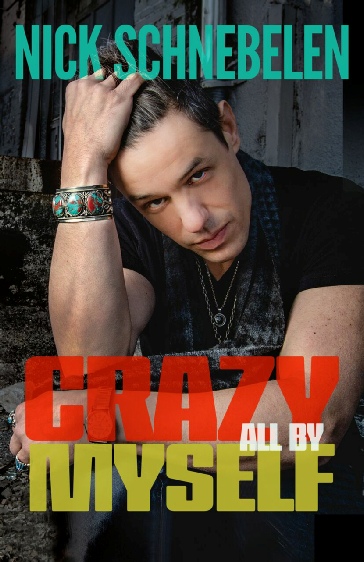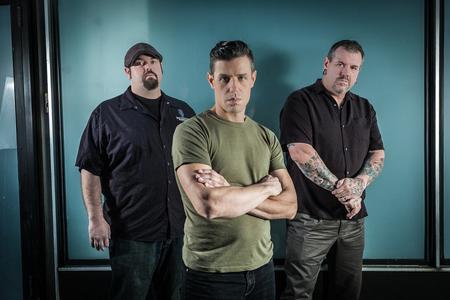 Call the Saint Georges Country Store Now to Reserve Your Seats! 302-836-8202
RETURNING TO THE COUNTRY STORE FOR 2 BIG NIGHTS! MARCH 19TH & 20TH
SOLD OUT! SOLD OUT!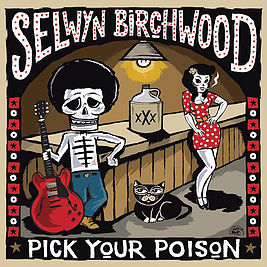 ZYDECO RETURNS TO THE COUNTRY STORE
MARCH 21ST
DIKKI DU & THE ZYDECO KREWE
Tickets On Sale Now!
302-836-8202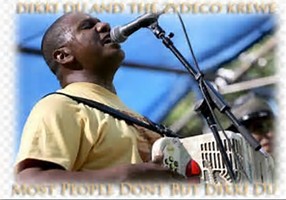 First Country Store Performance
Riverfront Blues Fest Favorite!
APRIL 5TH
ROBERT KIMBROUGH SR.
Brings His Style Of Blues Called
Cotton Patch Soul Blues to The Country Store.
Tickets On Sale Now! 302-836-8202

BACK BY POPULAR DEMAND
APRIL 9TH
JASON RICCI & THE BAD KIND
Tickets On Sale Now!
302-836-8202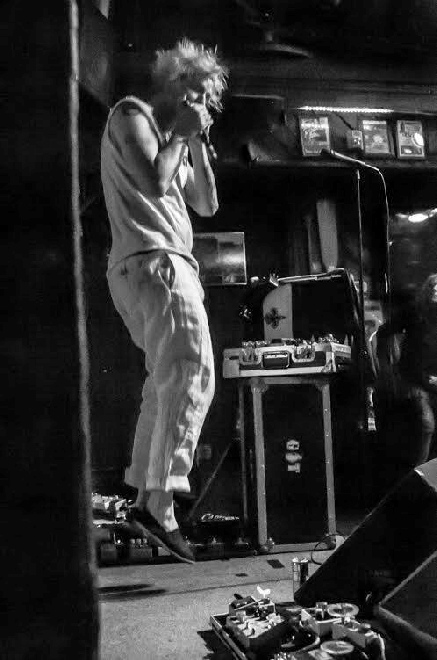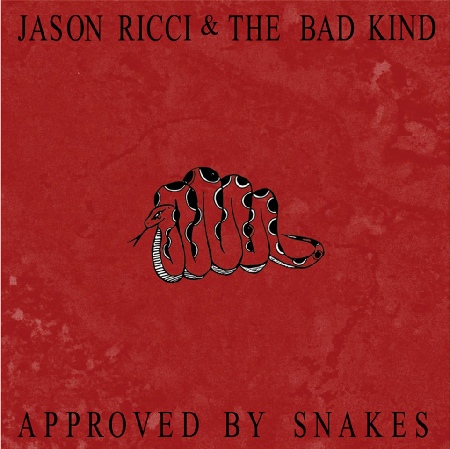 FIRST COUNTRY STORE PERFORMANCE
APRIL 10TH
JONATHON BOOGIE LONG
"All that I know how to do is take a pen and a sheet of paper or two, write a few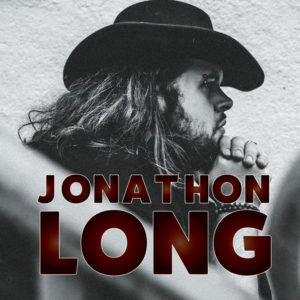 words about peace and love, Louisiana and the heavens above; Bury me when I am gone, with my guitar and some cheap cologne, all that's left is a pile of bones, remember me through the words of my song." – Jonathon Long 'Bury Me'
The road to Samantha Fish's Wild Heart Records winds along the Big Muddy through Baton Rouge, where young guitar players travel to learn from and experience the legacy left there by the likes of Buddy Guy, Kenny Neal, Tabby Thomas, Lightnin' Slim and so many others who fueled that vibrant blues scene going back decades into the last century.
Eighteen years into century twenty-one, Baton Rouge born Jonathon Long (he's retired 'Boogie'-more on that later) has claimed his own share of that legacy. He has mined, refined and re-defined his beloved blues for over half of his 29 years. The shuffles and homages to the King's and Collins's, along with his mastery of the red Gibson, have evolved into what will certainly be a milestone in that legacy, his third album, titled simply 'Jonathon Long'.
Recorded in post-Mardi Gras New Orleans earlier this year at NOLA Recording Studios, 'Jonathon Long', produced by 2018 Contemporary Female Blues Artist of the Year Samantha Fish, is an extra-ordinary collection of 11 songs, all written by Jonathon save for 'The River', written by Detroit's Kenny Tudrick, a Samantha Fish cohort and drummer for the Detroit Cobras. Long is joined on the record by bandmates Chris Roberts on bass and Jullian Civello on drums, giving it a 'live in the studio' sonic signature.
MORE GREAT TICKETED SHOW DATES COMING SOON FOR 2019
Tickets for any of the ticketed events can be purchased by calling the Saint Georges Country Store 302-836-8202 or by
E-mailing Gene @ mrbluz2@aol.com
$20 Diamond State Blues Society Members / $25 Non - Members
UNLESS POSTED!
Stay Tuned To This Website!
More National Blues Acts To Be Announced
Coming to
The Saint Georges Country Store
Visit These Other Websites
Diamond State Blues Society


2019 Saint Georges Blues Festival
June 8th & 9th
Fort Dupont Grounds
260 Old Elm Ave
Delaware City, Delaware
LINEUP HAS BEEN POSTED!
FRIDAY
FEBRUARY 15TH
DIRTY DEAL
7PM TO 10:30
NO COVER
RESERVATIONS 302-836-8202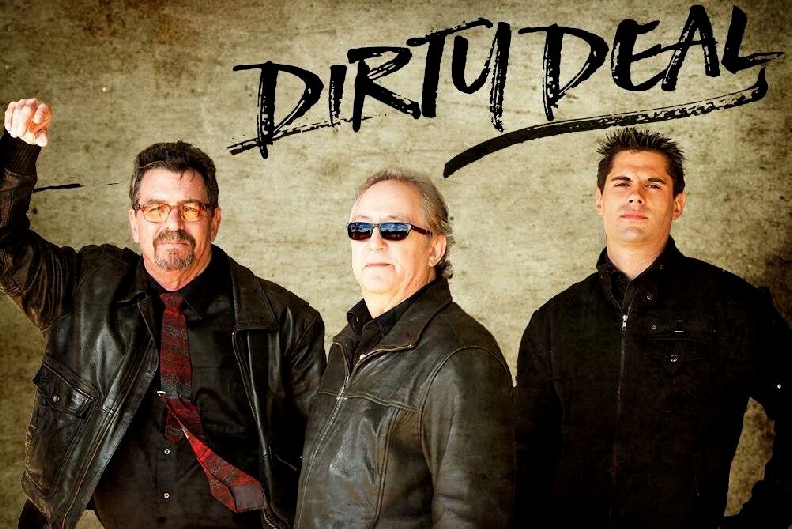 SATURDAY
FEBRUARY 16TH
ROGER GIRKE & HIS WANDERING SOULS
7PM TO 10:30
NO COVER / FREE
RESERVATIONS 302-836-8202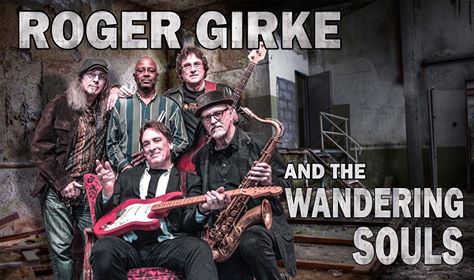 MAY 4TH
LITTLE WALTER TRIBUTE SHOW
ATISTS TO BE ANNOUNCED!
COMING MAY 10TH
FROM
DETROIT , MICHIGAN
LAURA RAIN and the CAESARS
TICKETS ON SALE NOW!
302-836-8202
Special Rare Event!
May 15th
First Saint Georges Performance!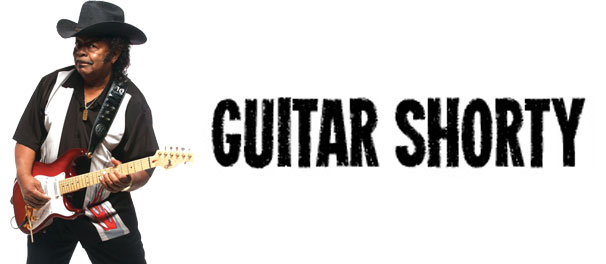 TICKETS ON SALE NOW!
302-836-8202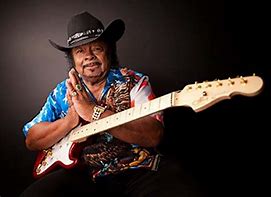 COMING MAY 17TH
IN HIS FIRST STORE PERFORMANCE!
Tickets Available Now! 302-836-8202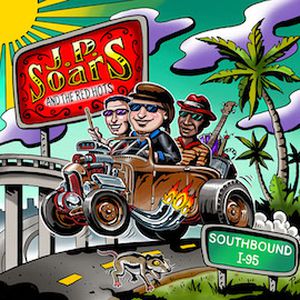 KICK OFF YOUR MEMORIAL DAY WEEKEND
With
THE BRUCE KATZ BAND
MAY 24TH
Former Keyboard Player for The Allman Brothers & The Butch Trucks Band
Bruce Katz - organ and piano
Chris Vitarello - guitar/vocals
Ray Hangen - drums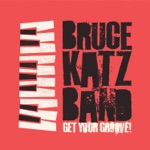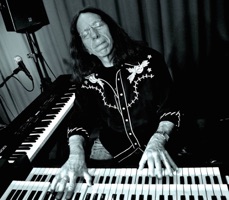 COMING TO THE COUNTRY STORE
JUST ADDED A SECOND DAY!!!
FEBRUARY 19TH - TICKETS AVAILABLE
FEBRUARY 20TH - SOLD OUT
JOHN NEMETh
One of the best vocalist working today, John Németh has received a multitude of nominations for Blues Blast and Blues Music Awards, with four consecutive BMA nominations for the B.B King Entertainer Of The Year Award.
a disc that provides plenty of highlights while proving that John Németh continues to be one of the top-tier performers for soul & blues music. You certainly can't go wrong with this one!"
Blues Blast – Mark Thompson, 05/5/2017
"With his James Brown sense of soul and harmonica in hand, John Németh has grooved his way to the top of the Blues charts. Németh, who calls his upcoming, ninth release, Feelin' Freaky, "a huge milestone in [his] career. he adds, "is an all-original album from the deepest reaches of my bag.""
Elmore Magazine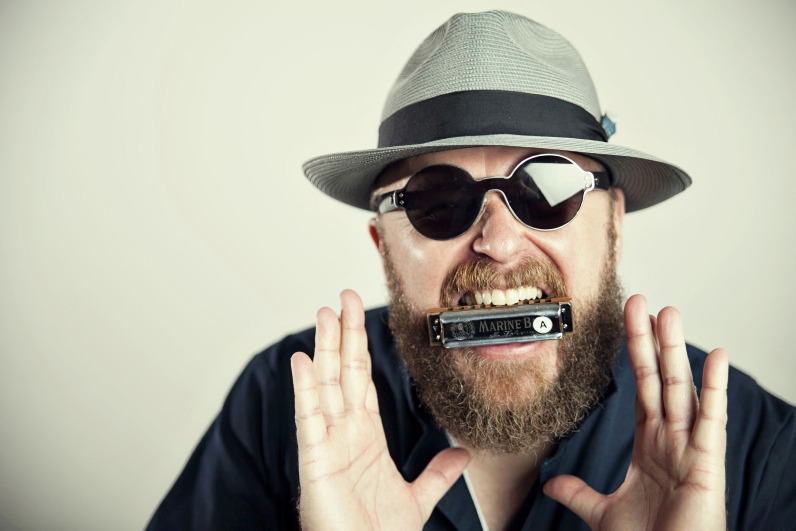 THURSDAY
February 21st
HOWARD " BIG IZZY" ISENBERG
SOLO ACOUSTIC
ROCK & FOLK
NO COVER !
302-836-8202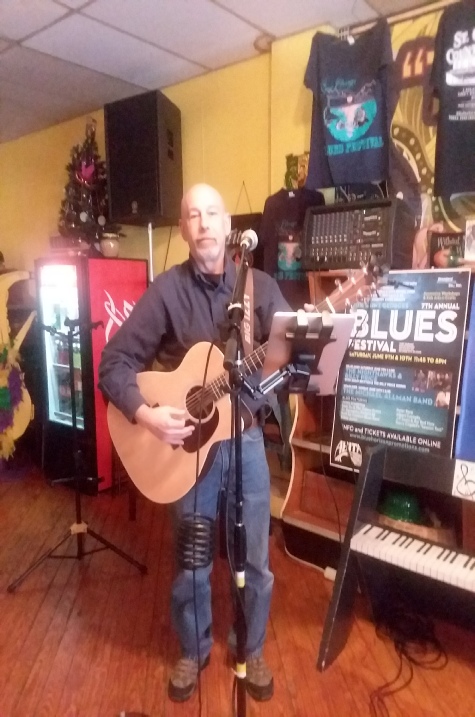 Back Once Again!
June 4th
JP SOARS & THE RED HOTS
TICKETS ON SALE NOW!
302-836-8202
MARCH 5TH
CELEBRATE FAT TUESDAY
@ THE SAINT GEORGES COUNTRY STORE
WITH THE
CHESAPEAKE BAYOU BROTHERS
Reservations?
302-836-8202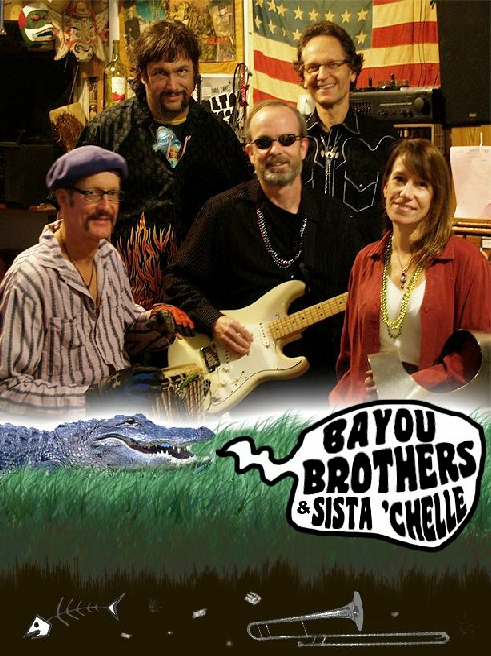 SAINT GEORGES COUNTRY
STORE HOURS
Monday 11am to 9pm
Tuesday 11am to 9pm
Wednesday 11am to 9pm
Thursday 11am to 9pm
Friday 11am to 11pm
Saturday 11am to 11pm
Sunday CLOSED
MUSIC TUESDAY THRU SATURDAY!
February 22nd & February 23rd
GARRY COGDELL'S "THE SESSION"
BLUES
7PM TO 10:30
RESERVATIONS ARE HIGHLY RECOMMENDED
NO COVER!
302-836-8202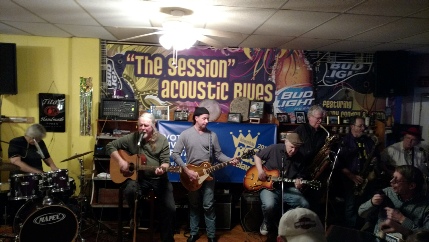 Tuesday
FEBRUARY 26TH
THE OLD CRISPY MINSTRELS
Blues, Rock, Folk & Bluegrass
6pm to 9pm
No Cover
Shrimp Night!
Reservations
CALL 302-836-8202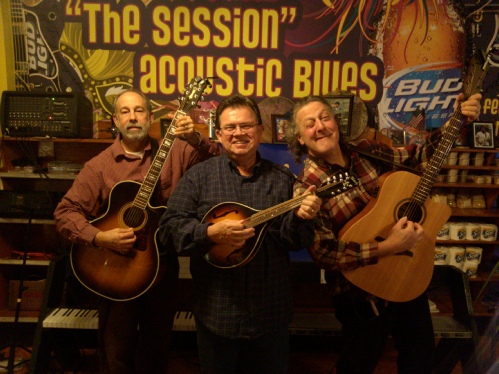 FRIDAY MARCH 1ST
BLUES REINCARNATION PROJECT
BLUES ROCK
7PM TO 10:30
NO COVER
RESERVATIONS RECOMMENDED!